I'm a rather huge fan of greens and purples and Justin Bieber's One Less Lonely Girl collection sees some of the most gorgeous purples.... nevermind that the lad himself seems to be a fan of the color too!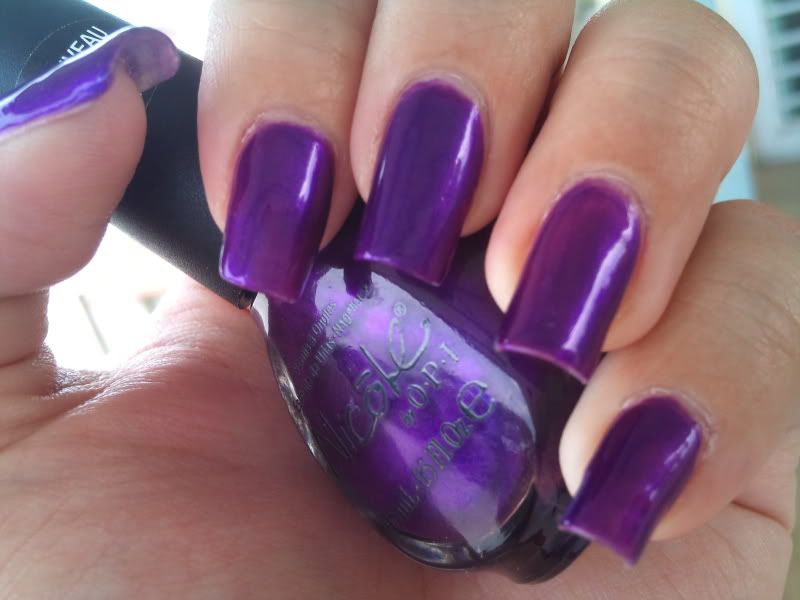 Prized Possession Purple is a lovely deep purple with hints of red and blue shimmer. Despite the color, the first coat I applied was sheer, which was easily remedied with three coats.

Now I don't know about you guys but Nicole by OPI's new perfect stroke brush gave me a bit of a headache but that's probably due to my tendencies to WANT to go over painted areas again.