Finally, I've managed to catch up to my current manicure x_x (laziness is so not a virtue lol)
I did a quick mani this morning before I went to work. It's another polish from Nubar's Going Green collection, Reclaim.
This went on in three coats.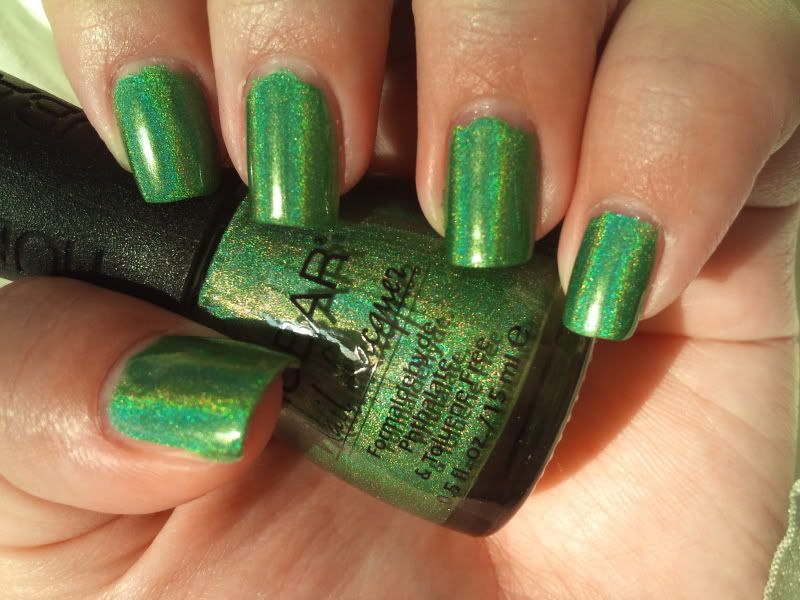 Now I had the opportunity to try the much raved about Diamont Seal and Shine top coat that came with this collection set. It's said to be a match for Seche Vite... to some extent, at least for me. The drying time on this was pretty fast but in terms of overall drying time, Seche still wins hands down.
So I experimented with both top coats, using Seche on my left hand and Diamont on my right. I am not sure if I got a dud bottle or if the drying time is supposed to be this long but even after two hours, I was getting fabric patterns in my mani from folding laundry.
I'll probably continue to experiment with other polishes to get a fair judgement. I do like Diamont, though I've been pretty spoilt with Seche.