I'm a little heads over heels in love with Arezia. Their polishes are relatively cheap but easily giving other more well known brands a run for their money quality wise. You can get them at Sasa for abt $4 a bottle but you have to be in a bit of luck to find unique colors since the ones I see are usually the usual run of the mill reds/pinks/browns/whites.

This was my haul, raiding Sasa at Plaza Singapura after a movie sometime last week.




And I did a mani using the navy blue. It was a quick one before I left home, so it wasn't exactly perfect.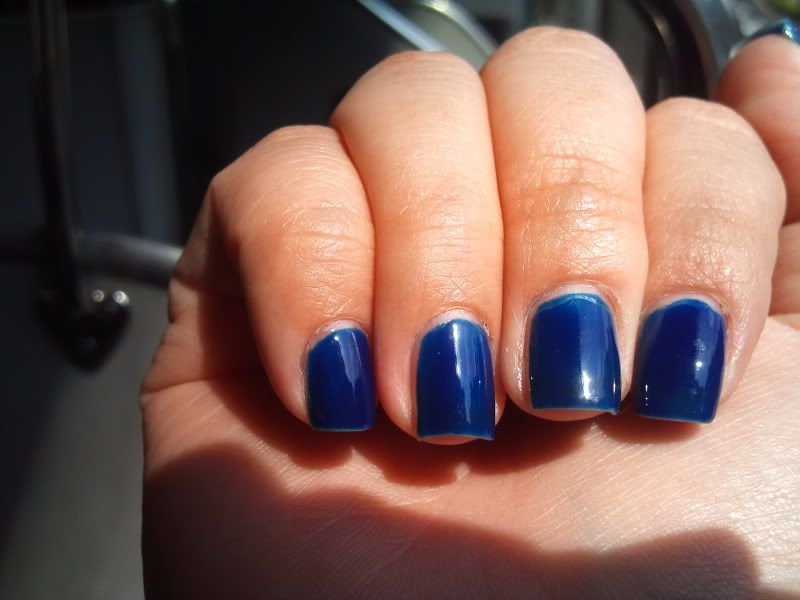 It reminds me so much of China Glaze's First Mate from their Anchors Away collection.